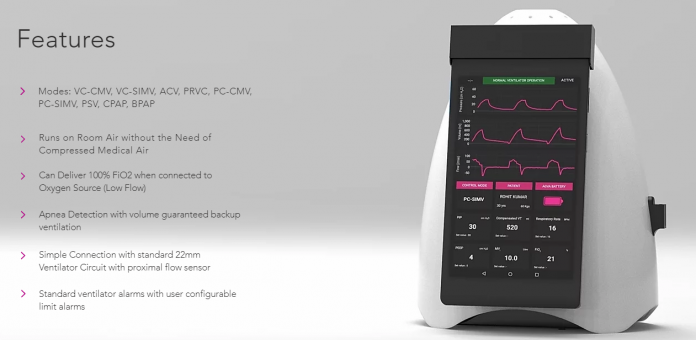 Indoindians Weekly Newsletter: Health is Wealth online here >>
Namaste Friends,
It's already September and the PSBB restrictions are still in place in Jakarta. This is the time to be even more careful with maintaining social distance, wearing masks and washing hands.
Ever heard the popular saying "health is wealth"? This gives large meaning to our life, as good health means not only the absence of disease in the body but a complete physical, mental, social as well as spiritual well-being.
Launching the world's Smallest, Smartest, and Cheapest Ventilator – AgVa Advanced Ventilator in Indonesia. Controlled by an android and so amall that it can be carried in a backpack. Perfect for ICU to home care. Ask more at +62 811 878 1200
Join our upcoming Indoindians Online Events:
4th Sept: Prevention and Treatment of Heart Attack & Angina with Dr Rajinikanth. 
10th Sept: Strategies For Building A Personal Brand with Sari Kusumaningrum. 
15th Sept: Tech Talks on Digital Transformation in Customer Experience and Engagement. Register at bit.ly/infotech-sessions
Ongoing: Artist Spotlight & Online Art Exhibition. 
Other interesting articles in this edition:
– EventReport: Skin Health & Beauty with Geeta Seth
– Artist spotlight: Shanthi Seshadri
– Artist Spotlight: Vasundara Sur
– Lord Ganesha the Protector at Mount Bromo
– DIY Colorful Recycled & Environmentally Friendly Coasters
– 8 Delicious Vegan Recipes with Miso
– All About Pomelo
Sign up to sell your products on Indoindians Marketplace – www.indoindianshop.com and reach your target audience through promotions on Indoindians and its social media channels.
Want more info? Email cs@indoindianshop.com or call us at +62 822 1000 8272
Warm regards,
Indoindians Team
Indoindians Weekly Newsletter: Health is Wealth online here >>